It is important to embrace this life experience and be fully present to awaken ourselves and others. My focus is on sharing practical and effective methods for you to empower yourself. I look forward to meeting you soon.
Subscribe to our Newsletter to stay informed
At Mystic Universe, We Work Hard To Provide You The Best Quality Products and Services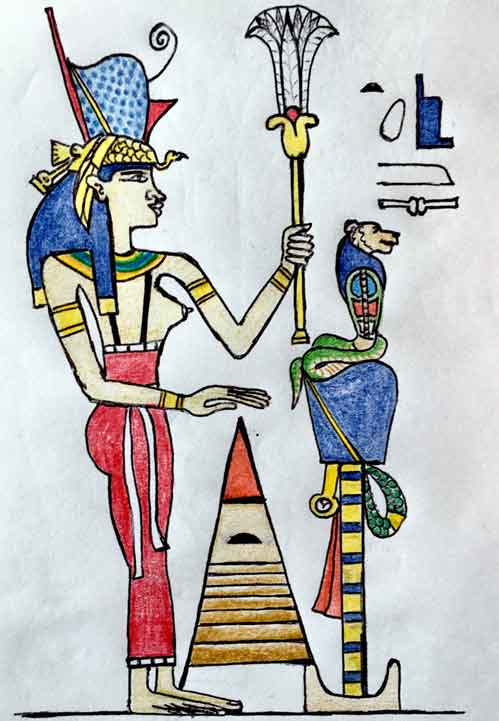 Auset Temple Egyptian Energy Healing
Auset Temple Healing is highly effective Alchemical energy healing based on Ancient Egyptian Methods. Divine Blue Auset and Lotus energies are used to restore physical, emotional and spiritual well-being.
Includes a short consultation & quick reading to find the source of your concern or problem,  followed by a relaxing energy healing which clears and re-balances your aura. During the energy healing you receive the Auset energies, healing from the white light beings and a safe method of 'spiritual surgery' for internal healing.
Additional sessions may include Karmic Releases to assist with relationship challenges, blocks to abundance, and health issues. Your session may also include Spirit Releasement, Soul Retrieval, and Soul Re-connection to restore your energy and give deep healing to help resolve issues and concerns at a higher level.
Usually three appointments give the best results, but clients with chronic or major health challenges may need more.
Psychic Readings with Sue
Certified & Experienced Psychic Coach, Oracle of Auset, Trance channel, Psychic Medium & Angel Intuitive. Note: All readings can be completed via the internet if required. Recorded and sent to you for later listening. So no matter where you are in the world, you can get a Psychic reading for yourself.
30 min Psychic Readings/Divination
Perfect for quick questions or clarification of highest priority. Quick action and insight to present and future. Brief numerology.
60 min Psychic Reading/Divination/Coaching
Great for Future Direction, Love & Relationships, Career & Business, Travel, Health, Spiritual direction, assistance in defining and accepting soul contracts, lessons and karmic patterns, Year ahead.
90 min Psychic Reading/Divination/Coaching/Healing
Ideal for any issue, question or situation past, present & or future. Includes Karmic Release/clearing karmic blocks where affecting you now. For clearing and healing difficult people or situations in your life. Also includes short healing session and meditation/channelling.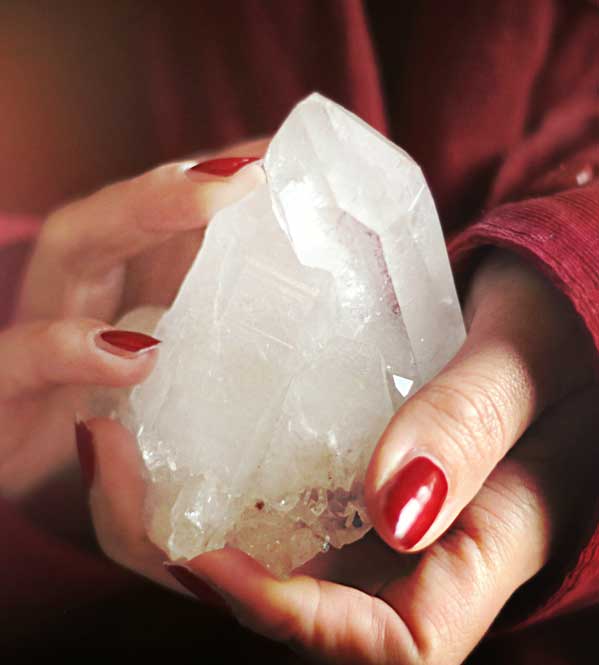 Intuitive Crystal Bodywork Healing
Relax deeply as you feel yourself enter a state of peaceful transformation, releasing stress, overwhelm and disharmonious energies.
This beautiful crystal bodywork is a nurturing combination of manyAncient Egyptian healing techniques, intuitive massage and crystal healing. Every session is unique and and contains elements of therapeutic massage, relaxation massage, anointing, hypnotic voice processes, crystal therapy, release of emotional and spiritual blockages. This is a deeply healing and meditative session which allows you to bring forth any feelings of sadness and transmute them to joy and happiness.
The Kundalini energy work increases your personal power, acceptance of your authentic life contract and feelings of connection to the earth. This session is channeled to your therapist Sue by the Egyptian Goddess Bastet and so contains Bastets energies of joy, creativity, manifestation and kundalini power.
This rejuvenating and healing session is 90 mins of crystal bodywork and healing plus a short consultation. Please allow at least one hour 45 mins in total. Cost $195
As this is an energetic healing session it is possible to receive the same healing benefits (without the physical touch) as a distance session if your location or health is not conducive to an in person visit.
Bastet Intuitive Crystal Bodywork
Relax deeply and let your cares, fears and concerns transmute into beautiful joyful and positive energy. This intuitive crystalline bodywork channeled by Goddess Bastet will reduce stress and physical tension, clear emotional and spiritual blockages and activate powerful kundalini energies.
This beautiful bodywork is a nurturing and empowering combination of many Ancient Egyptian Healing techniques, intuitive therapeutic massage and crystal therapy. Every session is unique and may also include elements of anointing, sound, hypnotic voice processes and meditation.Excellent for clearing feelings of overwhelm, sadness, disconnection and disharmony. This therapy is channeled to your healer Sue directly by Goddess Bastet and so contains Bastets energies of joy,creativity, manifestation, abundance and Kundalini activation. 
This therapy is 90 mins of intuitive crystal therapy, massage and energy healing plus a further 10-15 mins for a consultation.  Please allow at least one hour 45 mins for completion. Cost $195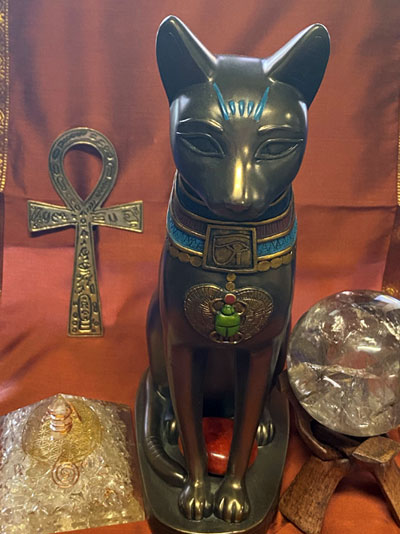 I want to thank you for my first session on the crystal bed it was simply awesome. I woke that morning with a mouth ulcer that was getting sorer by the minute.When I first got on the crystal bed my first thought was "I must do something about that when I get home"I then let that thought go and relaxed and then to my surprise I found that the mouth ulcer was completely gone! I was stunned! Thanks again
Absolutely fantastic, it was like Sue was reading my mind. Definitely worth having a reading.
Thank you so much for the healing session with you. The spirits really blessed us when we found you. My mood has lifted as far as the heavens and my tiredness was all gone.You helped me heal today and for that I will be forever grateful you truly are a blessed lady and I will be in contact again soon. Namaste David
Interested? Shop The Crystal Collection
Visit here to view our amazing crystals from around the world!