THURS 20th MAY 12noon – 4 pm
FRI 21st MAY 9.30 – 4pm
Discover for yourself the power of these Secret Egyptian Healing Codes and why so many healers, nurses, doctors, lawyers and parents around the world are seeking to study this beautiful and remarkably effective system of Alchemical Ancient Egyptian Healing.
Auset Healing is wonderful for self healing plus for family and friends or as a "Hands On" system of healing for clients. The Auset Divine Blue energy is sent from the hands and heart with love and a great healing effect for those with chronic and acute pain, stress, migraines, neck and back problems, chronic fatigue and many other aliments. Course students have also received amazing healings following attendance through the Self-Healing techniques taught during the course.
Course Fee $495
$200 non refundable deposit required to book this workshop. Balance payable on the first day.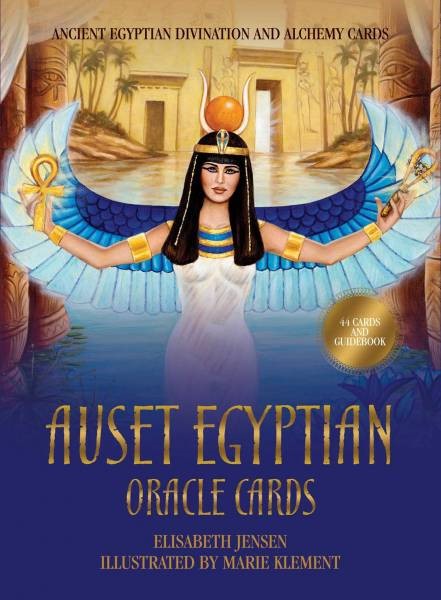 Pictured above are the beautiful Auset Egyptian Oracle Cards created by Elisabeth Jensen used in conjunction with these workshops
Venue for all workshops – Mystic Universe Maroochydore
Please contact Sue 0422 893269 for all course times, content enquiries and bookings